PURCHASE NOW ON: [Amazon]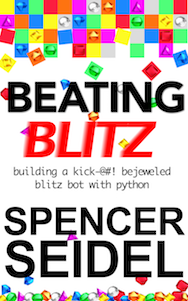 Besides dreaming up grizzly stories and writing them down, I'm also something of a computer nerd/white-hat hacker. Lately, I've been obsessing over a kick-@#! Bejeweled Blitz-playing bot I built. (For the uninitiated, a "bot" is a piece of software that performs some complex task autonomously.)
My bot scored less than 10,000 points on its first game. By the end, it could routinely beat the Bejeweled Blitz Guinness World Record in regulation game play and all the daily challenges, earning me tons of rare gems, all the while humiliating any Facebook friends who dared challenge me in the weekly tournaments. (Sorry about that!)
How did I do it?
Follow along in my easy-to-read, diagram-rich guide, where we'll build a bot from the ground up, together. I cover all the gory details, including computer-vision techniques, move-picking algorithms, playing strategies, as well as tips for debugging.
Sure, this is a book about building a Bejeweled Blitz bot, but it's also about critical thinking and complex programming techniques. If you're new to Python (as I was) or programming in general (I'm a veteran), you'll have fun as well as learn some cool stuff. Oh, and there's this: nothing earns white-hat-hacker street cred like building a good bot.
Here it is scoring 1,299,950 in a regulation game (no boosts, no rare gems). This is over 350,000 points higher than the current Guinness World Record.
PURCHASE NOW ON: [Amazon]
---
PURCHASE NOW ON: [Amazon]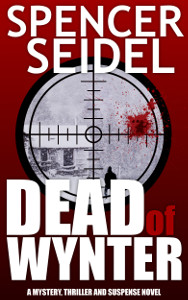 "[An] effective thrill ride."—Publishers Weekly
". . . cracks like footsteps on frozen branches. You'll have trouble putting this down until the last page has been turned. This is not only a fine first novel, it's a terrific novel, period."—Michael Palmer, New York Times Bestselling Author
". . . packs a wallop, with writing as raw and rugged as its landscape and characters. You'll want to stay with it until the last shot is fired."—Gerry Boyle, author of Damaged Goods, and the Jack McMorrow mystery series
"Thought-provoking, chilling and addictive, [Dead of Wynter] is a fast-paced and seductive ride."—Paige Crutcher, Examiner.com
". . . a haunting mystery told in a lyrical style with unforgettable characters."—Kaye George, Author of Choke, for Suspense Magazine
Some say ghosts aren't real. Alice Wynter would tell you otherwise. Sometimes they come back to haunt. Sometimes they come back to exact revenge on the living.
A phone call in the middle of the night brings horrific news: Alice Wynter's father has committed suicide out on a lonely highway in her hometown of rural Redding, Maine. Her alcoholic twin brother is missing and presumed dead. All the result of a downward spiral fueled by years of alcohol abuse and poisonous mutual hatred between father and son.
Twenty-five years after fleeing her broken, self-destructing family, Alice returns to Maine to bury her father and a toxic family history she knows is to blame for what happened out on that cold two-lane highway.
The truth is far worse than she imagined. Detectives are calling her father's death a homicide and want Alice and her mother to help find her brother, if he's still alive. But there are some family secrets her mother would sooner take to the grave than reveal. Alice Wynter is forced to admit that she herself holds the key to unlocking not only the mystery of her father's death but the 25-year-old murder that started it all.
This enthralling suspense thriller leaves a chilling trail as family members come to grips with the harm they have done to one another and the tragedy of a life without love.
PURCHASE NOW ON: [Amazon]
---
PURCHASE NOW ON: [Amazon]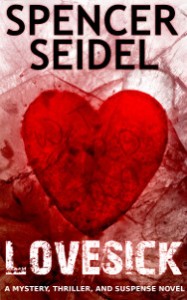 "A true thriller . . . my head is spinning from the heart racing, breath holding, fist clenching, mouth drying conclusion!"—MysteryNet.com
". . . a gripping tale full of diversionary plot twists and well defined, engaging characters that made it hard to put down."—Linda Hitchcock, Booktrib Review Crew (link no longer active)
Late one night out on the Eastern Promenade Trail in Portland, Maine, the police discover an incoherent teenager sitting in a pool of blood, holding the body of his best friend and the murder weapon. The girl they both love has been missing for weeks.
The kid's jealousy clearly drove him to murder. He says the missing girl is the love of his life. She also happens to be the girlfriend of the murder victim.
It's an open and shut case, or so most of Portland thinks.
Dr. Lisa Boyers, forensic psychologist, receives a call from an old friend, a connection to her troubled past. Attorney Rudy Swaner wants her to interview the young killer Paul Ducharme, who is claiming he doesn't remember the events leading up to the murder.
In her jailhouse interviews, Lisa helps Paul to recover his memories. But something about Paul's disturbing love story shakes Lisa to the very core of her being. To understand Paul, she is forced to confront her own ugly, violent secrets.
Media attention mounts. Reporters stream into Portland. All eyes turn to the psychologist who seems intent on exonerating the vicious teen killer. Soon Lisa finds herself the focus of an over-zealous reporter with a knack for digging up dirty secrets.
But the killer who has Lisa in the crosshairs already knows them all.
PURCHASE NOW ON: [Amazon]